DLC Youth Girls
Spring is the main season for girls lacrosse. DLC plays as part of the Colorado Girls Lacrosse Association (CGLA, www.cglax.com). Teams play according to age. A player's age on August 31, 2018 determines the age group, so a 7 year old girl on August 31. 2018 would play on a U8 team. Click on the 'Age Table' tab for more details. 
Equipment questions? US Lacrosse has published an Equipment Fitting Guide!

SPRING
SPRING 2018
U8-U14/15 teams play as part of the CGLA (www.cglax.com) in the spring season. The first game of the season will be on Saturday, April 7.
Teams practice 2 days per week with games on Saturdays. Most teams practice at Cranmer Park.
The regular season ends with the CGLA Festival/Tournament on May 19/20.  
TEAM PLACEMENT-Spring 2018 players returning to a team are given preference when registered by JANUARY 15. After January 15 team placement for spring 2018 returning players will be on a space available basis.          
ALL U8-U14/15 players MUST be current members of US Lacrosse.
Membership is $25/year and can be purchased/renewed at www.uslacrosse.org.
2018 US Lacrosse Girls' Youth Rulebook can be found HERE. CGLA is modifying some of those rules and the 'house' rules will be posted when available.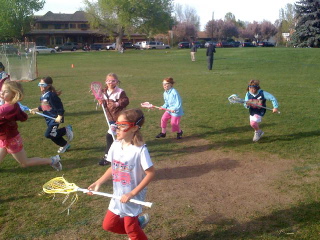 REGISTRATION FEES
SPRING REGISTRATION-click HERE!
Registration fees for Spring 2018 are as follows ($50 sibling discount available for all programs);
Mighty Mites–$125 (6 week program and jersey) Kindergarten through 2nd graders-Fridays at Cranmer for 6 weeks


Youth Girls/CGLA teams-$325, March-May program, CGLA Festival (Uniforms are included). This year we will offer a U8 team to play in the CGLA

Team sizes still to be determined. US Lacrosse rules by age have changed and the league will vote on the first week of November. U12-U15 teams will play with 11 field players plus a goalie.  Link to US Lacrosse announcement.
Refunds-refunds will be processed until February 15, less a $25 processing fee.
TEAM/PROGRAM INFO
DLC has the best coaches in the state and most are volunteer parents.  DLC Girls encourages our coaches to attend training when possible and DLC will pay for coaches to attend. DLC Girls will also reimburse coaches for a US Lacrosse coach membership which includes access to online coaching resources. CGLA also mandates that coaches must attend a spring 2016 coaches meeting (March 5).
When possible, DLC will match up a young woman lax player with each team to help with the coaching.  If you would like to volunteer as a coach, please contact Amy Lane.
SPRING team information
U8-U14/U15 teams practice 2 days a week (practice days are determined by coach's schedule and DLC schedule) with games on Saturdays. Practices start in late March  and go through the weekend of May 16/17. Most DLC Girls teams have practice at Cranmer Park, located at 3rd & Clermont St. in the Hilltop neighborhood of Denver. The season ends with the CGLA Festival the weekend of May 20/21, 2016, which is inclusive of the spring season.
 U11-U15 teams play with 11 field players and a goalie.
2nd grade girls that are ready to move beyond Mighty Mites,  2 options: the DLC Bridge Program or playing on a U8 team.
Bridge Program: The girls will practice 1 day a week, and will have a scrimmage one day a week (NO Saturday games). All Players receive a uniform jersey. Ideally there are 2 teams and they play each other for 4 of the 6 weeks. Practices/Games are on Monday and Friday evenings at Cranmer park from 5:15-6:15. The Bridge Program is 6 weeks,  begins April 3 and ends the week of May 8, barring weather cancellations.
If you are interested in coaching, please contact Amy at laxamylane@gmail.com
Team placement-players returning from spring 2016 are given priority in team placement when registered in November. Team/coach/friend requests can be made at the time of registration, but are not guaranteed.
AGE TABLE
U9
U10
U11
U12
U13
U14/15
8 yrs old on 8/31/2015
9 yrs old on 8/31/2016
10 yrs old on 8/31/2016
11 yrs old on 8/31/2016
12 yrs old on 8/31/2016
13/14 yrs old on 8/31/2016
MIGHTY MITES
Mighty Mites  Girls
Mighty Mite program is offered in the spring and fall only.
Mighty Mites is for girls in Kindergarten-2nd grade and is meant to be an introduction to girls' lacrosse.
Practices are Fridays at Garland Park in the FALL and run from 4:30-5:30 for 6 weeks. First practice is on September 8.
Please note that each session is limited to 35 girls. Registration will close when we have that many girls.
Questions? Want to help coach the girls?
Contact Amy Lane 303-332-5673  laxamylane@gmail.com
Mighty Mites program cost is $125 and includes a jersey. 
Girls must have their own equipment
*girls' lacrosse stick
*goggles
*mouthguard-NO clear or white mouthguards and NO patterns of teeth on a colored mouthguard
REGISTRATION opens AUGUST 1 for the fall session and NOVEMBER 1 for the spring season.
JOIN THE MIGHTY MITES GIRLS!
SUMMER
Registration opens May 1
 GIRLS: GRADES K-9 (choose grade for fall 2016)

This is a 6 week recreational lacrosse program focusing on skill development.  Although flexible, attendance at all 6 sessions is encouraged.

 New players are welcome at all ages! Grades are for the following school year.
Summer 2017
WHO:

TUESDAYS– Mighty Mites (Kindergarten-1st grade)
WEDNESDAYS-2nd & 3rd graders
THURSDAYS-4th – 7th graders
WHERE:
NEW for 2017-tentatively planned for Cranmer Park – Locations subject to change due to Denver Parks' schedule
WHEN:
6 weeks beginning the week of June 11. NO practice the week of July 4.
COST: $125
Questions? Call Amy Lane at 303-332-5673 or email laxamylane@gmail.com
FALL
FALL 2017 (Girls' DLC)
Schedules for teams playing within South Suburban can be found by clicking on the team name;
U14/15 Minshall
U14/15 Alvut
U13 Pardun
U13 Warner
U12 Mahoney
U12 Hackley
U11 Mahoney
U10 Blackwood/Zilvitis
Registration opens AUGUST 1, 2017 for FALL 2017. REGISTER HERE
Program starts the week of SEPTEMBER 11 and runs for 6 WEEKS
ALL players U8 and older MUST be US Lacrosse members. Please have your daughter's membership number and expiration date available when registering (if you need to RENEW/JOIN, www.uslacrosse.org)
MIGHTY MITES is available for girls in Kindergarten-2nd grade on FRIDAYS at GARLAND Park. Click on the Mighty Mites tab for more information. ($125)
U8/U9 girls (7 or 8 yrs old on August 31, 2016)-SKILLS clinic/scrimmages on TUESDAYS at CRANMER Park from 5 – 6:15 pm (starting September 12)-$125
U10 girls (9 years old on August 31, 2016)-SKILLS clinic/scrimmages on WEDNESDAYS at CRANMER Park from 5 – 6:15 pm (starting September 13)-$125
U11 girls (10 years old on August 31, 2016 or younger)-SKILLS clinic/scrimmages on THURSDAYS at CRANMER Park from 5 – 6:15 pm (starting September 14)-$125
U12-U15 teams will practice one day per week at CRANMER Park (day determined by coach) with games on Saturdays at Cornerstone Park or Lorenz Park (based on South Suburban schedule). There is a U12/13 division and a U14/15 division.  Individual players are welcome to sign up and will be placed on teams for the fall season based on available space. Fall team placement is not a guarantee of being on the same team in the spring. $150. REGISTER with DLC for this program, NOT through South Suburban. There will be a fall coaches' meeting for those playing with South Suburban-stay tuned for more information 
Equipment: All players must have a girls' stick, goggles, & mouthguard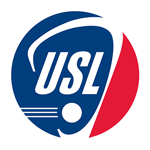 DLC plays as a club within the CGLA (Colorado Girls Lacrosse Club, www.cglax.com) during the spring season.
CGLA team play starts with U8 (girls who were 7 years old on August 31, 2018) and go up through U14/U15 (in 8th grade-NO high school players).
U12, U13 & U14/U15 have 2 divisions for each age group; gold and silver. Gold is the more experienced division and the silver division is for the newer teams or teams with many new players. U12 Gold plays with modified checking and U12 silver does NOT play with modified checking. U13-U15 play with modified checking for both gold & silver. Division placement is based on coaches' request and prior year's team results. (2018 checking rules and divisions haven't been finalized yet)
US Lacrosse membership-ALL Bridge and CGLA players MUST be current US Lacrosse members. Memberships are $25 per year and can be purchased/renewed at www.uslacrosse.org.  US Lacrosse membership is optional for Mighty Mites. US Lacrosse (www.uslacrosse.org) is a great resource for rules and a parent guidebook . Please note that registration on the US Lacrosse works best on a computer, NOT on a mobile

DLC GIRLS EQUIPMENT INFORMATION