WELCOME TO 2018 YOUTH BOYS LACROSSE
*** YOUTH BOYS spring 2018 REGISTRATION BEGINS November 1, 2017 ***
SPRING Information
Boys Spring 2018 Lacrosse registration begins November 1, 2017
Please contact Robert Gormley  robert@denverlacrosse.org for questions or concerns
The Denver Lacrosse Club offers spring youth boys lacrosse for grades 2nd (U8) thru 8th (U14)
The Cost for DLC SPRING registration is $350 plus the cost of US Lacrosse membership or renewel*.
This fee covers our optional physical fitness program, field rental expenses, program lacrosse equipment including goals and balls, league fees, full uniform and practice jersey, officials charges, coaching and educational expenditures, and administrative costs.  Refunds will be processed until March 1, less a $25 processing fee.  Case by case basis thereafter.
Registration begins Nov 1st. Although there is no deadline, teams fill fast so early registration is recommended.
WHERE
DLC practices in (but is not limited to) the geographic area: I-25 & I-225 (south) 20th street (north) Broadway (west) Parker Rd. (East)
WHEN
Practices will begin in early March
Most teams practice twice a week, with one game per week on Saturdays. Seasonal games start April 1 and go until May 6th, with end of season league championship May 13th and 20th. These dates may be tentative. Playoffs may contain Sunday play
DLC Boys teams for ages u8-u9 grades 2-4 will be formed primarily on the basis of age, geography, schools and any previous experience.

DLC Boys teams for ages u10-u15 grade 5-8 will be formed on the basis of coach selection and previous experience.

Existing DLC Coaches in these age brackets will provide input regarding team rosters and formation.  A greater emphasis on competitive ability will be instituted at higher age levels.

DLC does not have spring 'tryouts'

Our overarching goal is to place every player at the level best suited to his experience and athletic ability.  We believe that our players' enjoyment and experience is maximized when they are grouped with players of similar ability levels.

IMPORTANT:  We cannot guarantee that any player will be placed on the same team from year to year.
Boys Spring 2018 Lacrosse registration begins november 1, 2017

[/vc_column_text]

* All players are require to have a US Lacrosse membership (or renewal if necessary): $25

SPRING 2018 U7 BOYS LACROSSE
U7 Boys lacrosse is a unique opportunity available only to AYL lacrosse
DLC is proud to have 5 beginner U7 teams playing in the ARAPAHOE YOUTH LEAGUE
Players will receive all of the benefits of "big guy" lacrosse but will play on a modified field, 7 players on the game field,  with controled game formats that provide an INTENSE LEARNING OPPORTUNITY
2 practices per week (or as scheduled by 'coach').  The fun starts in early March
Games on Saturdays starting in April.  $250
Uniform included. Players need to provide their own personal protective equipment
Sign up as an individual OR put a neighborhood or school team together
FALL Information
FALL Registration BEGINS AUGUST 1st for DLC Youth Boys
YOUTH BOYS FALL 2017
BOYS 2017 FALL LACROSSE LEAGUES
registration begins august 1
www.denverlacrosse.org
lacrosse Leagues (south central/east denver) GAMES ONLY!
leagues
1-2 grades  Thursday evenings COOK or Jacobs Parks  400p, 500p, OR 600p
Individual sign up only. players will be placed on teams
LOCATIONS & TIMES MAY CHANGE
3-4 grades Thursday evenings Cook Park Game times 400p, 500p, OR 600p
5-6 grades Monday evenings Jacobs, Cook Park(s) Game times 400p, 500p, OR 60p
7-8 grades Wednesday evenings , Cook, Jacobs park(s) 400p, 500p, or 600pm
Please understand that this is not an instructional league. 'New' players will be placed on teams and there will be minimal training.
This is an 'off-season', games only league and 'newbies' are essentially 'thrown-into-the-fire'. Its good for them. Some experience or athleticism would be advised , but not necessary
Games start week of Sept 11
All players must register individually at www.denverlacrosse.org
You will then be placed on the team of
your choice (not guaranteed) OR on a 'free-agent' team if you are independent
DLC does not provide fall practices, however, your individual coach may choose to do so
Uniform provided. All players must provide required safety equipment (helmet, gloves, shoulder & arm pads, mouthpiece, stick, athletic attire)
or try…..
TUESDAY EVENINGS BEGINNER / INTERMEDIATE CLINICS for those wanting solid fundamentals skill building and basic rules interpretation.
Tuesdays beginning Sept 12.   6 weeks.
2-5th grade  430-545pm.             6-8th grade FULL
COOK PARK
All Programming Cost $125 per session per individual
SUMMER Information
BOYS YOUTH LACROSSE CLINICS – SUMMER 2017
These clinics are set up to introduce the sport of lacrosse to new players and give intermediate and advanced players the chance to maintain and grow their individual play.  The first 1-3 weeks will be devoted to skill development and rules clarification by performing drills with intense instruction.  The remaining weeks will concentrate on scrimmage and game situations.  Players will be divided into teams on a weekly basis and the concept of  "fun" is always reinforced. This is not a competitive setting, it is simply the best 6 weeks of instruction at an extremely low cost.  A great VALUE these days.
All Ability levels welcome.
Beginning Week of June 12th, 2017    6 weeks
Boys entering  2nd, 3rd, 4th  grades
   Tuesday evenings from  4:30-6pm
Boys entering  5th and 6th  grades
Wednesday evenings from   4:30-6pm
Boys entering 7th, 8th  and 9th grade
Thursday evenings  from 4:30-6pm
Beginning Week of June 12th, 2017    6 weeks
Fee: $125 per player   Individual registration only  Uniform provided
Players are responsible for providing personal protective equipment. Helmet, shoulder & arm pads, gloves, mouthpiece, lacrosse stick
Location: Eastmoor/Rosamond Park Tamarac & Quincy (I-225 & DTC blvd)  (Locations may change due to Denver Parks & Rec schedule)    Deadline June 6+
Please contact Robert Gormley at:
720-220-3004
Summer Registration Begins May 1
CURRENT AGE TABLE
BORN ON OR AFTER
6/1/99*
6/1/01
6/1/02
6/1/03
6/1/04
6/1/05
6/1/06
6/1/07
PLAYING LEVEL
U15
U13
U12
U11
U10
U9
U8
U7   *NEW*
AGE ON 6/1/2014
14 or younger*
12 or younger
11 or younger
10 or younger
9 or younger
8 or younger
7 or younger
1st graders only
LIKELY GRADE
8th or 7th
6th or 7th
5th or 6th
4th or 5th
3rd or 4th
2nd or 3rd
1st or 2nd
A player's eligibility for the 2016 season is determined by his age on May 31, 2015. For example, any player born on or after June 1, 2000 is eligible to play U13. A player born on May 31, 2000 or before is not eligible to play U13 and must play U15. NO PLAYER WILL BE PERMITTED TO "PLAY DOWN" IN AGE CLASSIFICATION AS PER AYL RULES.
No player that has attended high school classes will be permitted to play in the AYL
The AYL has 3 different levels of play  
ELITE – Advanced  (red)
VARSITY – Experienced (white)
VARSITY 2 – Recreational or beginner level (blue)
* All DLC spring 2018 youth players are require to have a US Lacrosse membership (or renewal if necessary): $25  (spring only)
A TRACK RECORD OF SUCCESS
U8 ELITE 2017 AYL CHAMPIONS DLC MCCARTHY
U10 ELITE 2017 AYL CHAMPIONS DLC MCCARTHY
U12 ELITE 2017 AYL CHAMPIONS DLC
U11 WHITE 2017 Jamboree CHAMPIONS DLC SURFN DONUTS
U11 BLUE 2017 AYL CHAMPIONS DLC RUST
U12 BLUE 2017 AYL CHAMPION DLC OBERLIN
U13 BLUE 2017 AYL CHAMPIONS DLC MORATH JUNK YARD DOGS
U13 ELITE 2017 Runner Up DLC
U12 WHITE 2017 Champions DLC BOCK
U13 ELITE 2017 Runner Up P MAHONEY
U9 BLACK 2017 Runner Up DLC
U10 BLUE 2017 Champions DLC BICKNELL
U8 ELITE 2017 Runner Up DLC SMITH

Denver Lacrosse Club – DLC plays within the Arapahoe Youth League – AYL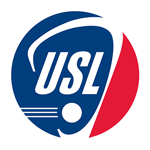 * All DLC spring 2017 players are require to have a US Lacrosse membership (or renewal if necessary): $25  (spring only)